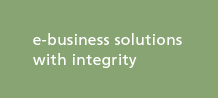 Jostra Bentley
Selected to design and implement EDI processing and data conversion, and to support the new JDEdwards XE ERP and VMI (continuous replenishment) systems for this leading edge manufacturer of heart - lung machines and accessories. Worked with major distributors and customers. Mapped EDI and bank lockbox documents to the corporate enterprise SQL server. The EDI system is saving Jostra $40,000 per month.


---

Designed, implemented and support EDI and bar coding system for a large independent frozen food producer using the Softshare Delta and Vista EDI software. Interface with major grocery chains including Wal-Mart/ Sam's Club (using AS/2 EDI-Int internet communications), Kroger/Ralphs/Fred Meyer/Smiths/etc., Albertsons, Safeway/Vons, and more. Receive orders and EFT payments, send invoices and bar code production runs and shipments interfacing directly with the order/ production database. The system continues to run smoothly and reliably.



---

Hitachi Transport System America
Hitachi Transport System American selected Sitcur to upgrade its e-business systems to the next level with the Softshare Delta and E-Commerce Server Software Suite because of our experience in the field. As a result Sitcur helped Hitachi win a major contract providing 3rd party logistics services for a major consumer electronics manufacturer which relies extensively on the B2B exchange of order, inventory and shipping documents with customers such as Circuit City, Best Buy, Sears and Amazon.com. Sitcur designed and implemented an RFID strategy for Hitachi Transport meeting the pilot program requirements of major retailer Best Buy and provided an e-business solution which forms the basis of a new "Hi-Trace" shipment tracking system.



---

Librarycard.com
Designed XML documents to communicate ordering, invoice and shipment information from their SQL web database servers to fulfillment houses via EDI. Installed and integrated the systems using Softshare's Electronic Commerce Server (ECS) software and Delta mapping tools.


---

NASA/JPL
Planned and executed redesign of the Small Business opportunities Office Web site.


---

Acord
Conducted an on-site analysis of a client based insurance quote and policy issue system. Produced detailed system documentation. Proposing an Oracle database design to provide expanded capability. Proposed, designed and documented a unified web site architecture bringing together three independent web sites and incorporating electronic commerce and user authentication for Acord, the insurance industry standards organization.


---

DHX
DHX is an international freight forwarder and warehousing operation specializing in Hawaii and the Pacific Islands. DHX for a number of years has provided consolidation and logistics services for a major customer staging and shipping all products going from the mainland to retail stores in Hawaii. When DHX was required to implement a new PeopleSoft/JDEdwards ERP system to increase enterprise visibility of the product supply chain, DHX chose Sitcur to do the EDI implementation. Sitcur was able to map purchase order data directly into the JDE SQL database, including to automatically populate the item tables for new products and suppliers with the Softshare Delta/ECS E-Commerce Software Server Suite. The system automatically generates and sends a nightly manifest of containers and cargo saving about 60 hours of work per week previously done manually. By using the Softshare VAN to carry their EDI traffic DHX is saving between $1300 and $4300 per month over their prior carrier.



---

Brentwood Biomedical Research Institute
Designed, developed and administer the Web site for Brentwood Biomedical Research Institute. We won the contract over other companies because we were able to understand the customer's needs and work within their budget constraints.


---

Nissin International Transport Company
For Nissin International Transport Company, designed and managed the implementation of an NT/UNIX Oracle database EDI shipment management system supporting major customer exports including The GAP and Starbucks. Nissin Freight and Customs offices around the country use the client server package. Mapped different data and database files sent from Starbucks and others into Oracle server applications with the Softshare Delta and (ECS) Electronic Commerce Server software. Added bar code scanning capability to meet customer requirements. Implemented customs service EDI invoicing for Nissin and their customer Sharp Electronics.



---

dj Orthopedics
For dj Orthopedics, Smith + Nephew, a medical device manufacturer, designed the EDI infrastructure, implemented Inovis Systems on an AS/400. Upgraded the EDI capability to support a new JDEdwards ERP enterprise system.


---

Van Camp Seafood
Conducted an EDI analysis and implementation for Van Camp Seafood (Chicken of the Sea Tuna), which included their relationship with food brokers, truckers, and public warehouses in order to identify and implement the benefits of several EDI documents on their AS/400 using the Inovis Systems TLE EDI/400 package.


---

Kawasaki Motors
Designed a pilot program for Kawasaki Motor's legal department which interfaced their internal mainframe E-mail system with law offices around the country. Worldwide users subsequently moved on line in a secure environment.


---

Huck International
For Huck International, a division of Alcoa, we identified problems with the way inventory and order shipment information was being communicated from Huck to Boeing. We designed a system to automate the process and managed the implementation. Efforts resulted in increased accuracy and reduction of 10 hours of work per week.


---

Rain Bird
Designed and implemented the EDI infrastructure for Rain Bird with Inovis Systems Software running on an AS/400. Interfaced the system with an IBM mainframe. Created a part number validation and conversion system to automatically communicate orders and invoices with Rain Bird's distributor network. Designed the system to be compatible within their Industry standards. Conducted training presentations for employees.


---

For nine years, provided support of software and communications for Withrow Zerwekh, a customs broker, freight forwarder, warehousing, trucking and NVOCC operation. In-depth knowledge of cargo/brokerage writing and supporting customs entry and cargo release logic, tariff fee calculations and interfaces to the US Customs' ABI system.