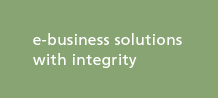 Sitcur is an e-business consulting firm. In business for over twenty seven years, we specialize in the implementation, integration, outsourcing and support of:



B2B Electronic Commerce
EDI / XML / AS2 / Secure EDI-INT
Database and Business Process
Re-Engineering Solutions

SOAP and Web Services

Web Site Architecture and Design

HIPAA EDI Compliance
ACORD Compliance
Bar Coding Hardware, Software,
Supplies, Consulting and RFID

We provide comprehensive e-business solutions and strategies to expand our customers' capabilities, improve their efficiency and to significantly reduce costs. We implement and support a variety of software solutions in diverse technical environments. We assist businesses with their strategic planning, application development, integration, documentation, training and support.

Customers call on us to support their important business relationships. They routinely rely on us to integrate and maintain software processing a majority of their business. Why? Because of our commitment to providing quality service. Because of our track record as experienced problem solvers. Because of our unique understanding of various corporate business environments. Because of our ability to explain technical solutions in easily accessible language. Whether integrating systems, supporting supply-chain logistics or meeting the changing requirements of your biggest customer, we provide seamless creative solutions. Recognized leaders in the field, we are business partners with Softshare, Inovis, Cleo, Symbol, Xerox and others offering e-commerce and database software solutions for the UNIX/Linux, IBM iSeries – AS/400, Windows and NT platforms.

We'd like to help you if you're challenged by corporate demands to reduce costs or become e-commerce enabled. We can pinpoint the specific strategies and technologies that make the best sense for your company, then implement them cost effectively. With a proven track record, we get companies where they want to go integrating an understanding of emerging technologies with their existing systems. Contact us for the best business solutions, foresight and service.