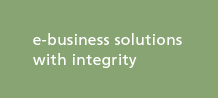 Roger Curtis President & CEO, brings over twenty five years of experience providing software solutions to help companies by supporting their e-business objectives and client relations. A problem solver and visionary, Mr. Curtis attributes his company's success to its ability to provide customers a practical approach to improving their efficiency and important business relationships.

An Authorized AT&ampT Creative Alliance Partner, SoftShare Application Integration Partner and a participant in the Southern California E-Business Forum and DISA (The National Data Interchange Standards Association), Mr. Curtis is sought out as a lecturer and panelist. He developed and taught the first course on EDI for The University of California, San Diego.

A UCLA graduate specializing in Human Genetics and Bio-Statistics, he's authored many published articles on the subject and testified as an expert witness in notable trials. He is an active participant on the Adult Education Committee of Wilshire Boulevard Temple, Los Angeles and has served on the patient education committee of the American Diabetes Association, Los Angeles Chapter. For the past five years he has been an Alumni Mentor to UCLA undergrad Alumni Scholarship winners guiding students on how to launch their careers. For recreation Mr. Curtis is a sailplane pilot, volunteer copilot for Angel Flight of California and enjoys hiking, nature and the outdoors. A patron of the arts, he shares his love of photography, art and music with his wife, Karen, and their son Joseph, a UC Santa Cruz Regents' Scholar.