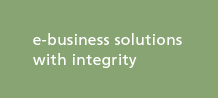 "In order to maintain and grow an existing partnership, Nissin needed to implement an EDI solution as quickly as possible. However, the information required in the EDI transaction sets was beyond the scope of our normal business with this customer. In simple terms, we had no place to house the data we were to receive and had no application to input the information we were to return. What we needed was a complete solution. Sitcur came to us as EDI experts, but in truth brought a much broader experience to the table. They were able to quickly design and implement an Oracle database solution that worked seamlessly within our existing hardware and software infrastructure. They worked within our constraints matching our needs to our customer's requirements - no small task. We ended up very pleased with the results, and perhaps more importantly, so was our customer."

John Curtis, Manager - Planning Department
Nissin International Transport USA, Inc.


---

From: Carol Croom
To: Roger Curtis (roger@sitcur.com)
Subject: EDI Project status and time

Roger:

We appreciate Sitcur's project management and keeping me informed.
The working relationship on this account is perfect.

Thanks.
Carol

Carol Croom, Director Professional Services/Outsourcing
Inovis Corporation


---

"Roger Curtis and his company have unique skill sets, a solid reputation and they were easy to work with. Sitcur has total integrity and trust."

George Rasher, President
Cabrillo East


---

"Sitcur has been associated with EDI Specialists for the past four years working as consultants for our Company. In that capacity, they have done an outstanding job for us. On one particular project, in addition to doing the work, they provided some of the best documentation I've seen. We have found them to be extremely knowledgeable and very personable. As far as I'm concerned, they set the standard for professionalism"

Joe Gilbody, President
EDI Specialists


---

"Sitcur is experienced. They do it right the first time."

Robert Rhodes, MIS Manager
Valex